HALLOWEEN AND ME
Guest blog by Lisette Brodey
I don't remember the first time I heard about Halloween, but my mother said it was on the day itself. I was about five, and having learned from a neighbor that you dress up in a costume and knock on doors to get candy, I informed my mother that I was going trick or treating. In a few hours.
My mother, now a retired and beloved university professor, has a whole lot of smarts and skills, but making Halloween costumes has never been one of them. There is a photo of me some 3,000 miles away showing me completely covered in paper bags, but, unfortunately, I don't have it to share with you.
Maybe I was supposed to be a paper bag robot. Perhaps I was an escapee from Planet Paper Bag. I don't know, but I was pretty cute—unevenly cut eyeholes and all.
Despite my exciting debut, I've never been a big Halloween lover. Besides being an author, I work once in a while as a SAG background actor here in Los Angeles. After being cast as a witch in the teen Halloween movie, Fun Size, I was turned into a witch by Hollywood professionals. My hair was pinned up and replaced with a long black wig. A fake chin was attached to my own with spirit glue, and most fun of all, all visible parts of me were painted green. Have you ever waited around for ten hours with your hands painted green? Trust me, it makes everything more difficult. Then, right before my scene, someone decided I was not green enough, and I was painted all over again. Ah, delightful. While I was shooting my scene, the young actor who starred in the film informed me on set, "You scared my mom." Okaaaaay, then!
Just because I haven't dressed up for Halloween doesn't mean it hasn't influenced my life. In two of my novels, Squalor, New Mexico(a 1970s coming-of-age novel) and Molly Hacker Is Too Picky! (a romantic comedy), Halloween has played a part in each novel. To a writer, this holiday offers all kinds of interesting possibilities. It's the one night you can knock on a stranger's door without too much suspicion, and it's an excuse for people to conceal their identities and raise nary an eyebrow. Indeed, Halloween can be very exciting, even on paper. So, to one reader of this blog, I'm giving away a signed paperback copy of Squalor, New Mexico. It's the story of Darla McKendrick who grows up in a family terrified by the secrets they're keeping, and after too many lies and distortions, she sets out to uncover the truth.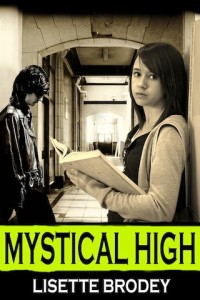 Although I don't do much for the holiday itself, I have a great interest in the paranormal. I've just published my novel Mystical High, which is the first book in my YA paranormal trilogy, The Desert Series. The imagination that is stirred on Halloween is a gift to writers and readers all year long. So, in that sense, the Halloween spirit is always with me.
About the Author: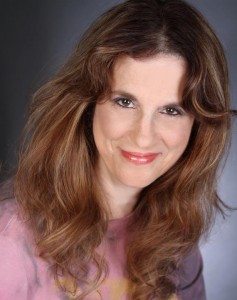 Lisette Brodey was born and raised in Pennsylvania. After high school, she moved to New York City where she attended Pace University and studied drama. After ten years in New York, several of them working in the radio industry, she moved to Los Angeles, where she held various positions at Paramount Studios in Hollywood and CBS Studio Center in Studio City, CA.
Back on the East Coast, she worked for many years as a freelance writer, specializing in PR and the entertainment industry. In 2010, she returned permanently to the Los Angeles area. She has just published her fourth novel, Mystical High, the first book in her YA paranormal trilogy, The Desert Series.
Website ~ Twitter ~ Facebook Author page ~ Goodreads ~ Amazon