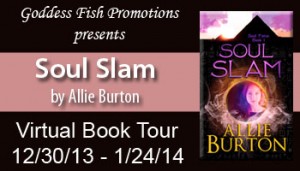 This post is part of a virtual book tour organized by
Goddess Fish Promotions
. One randomly draw commenter will win a $50 Amazon gift card. Click on the banner to see the other stops on the tour.
Reversing the Aging Process
From Adult Romance to Adventurous Young Adult
A miracle skin cream? A new form of Botox? Plastic surgery?
Nope.
I reversed the aging process in my writing by going from romantic suspense to young adult. My outlook is younger, fresher, and less permanent—in other words the relationship doesn't end in marriage.
But I learned so much by writing adult romance first. To begin with, the reference materials, craft classes and organizations are more plentiful writing adult romance. I honed much of my current writing style taking classes given by adult writing organizations such as Romance Writers of America.
Some specific examples of things I learned in adult romance that make my work strong for YA:
– In media res – start in the middle of the action. This is important in romance, but to catch the attention of a multi-electronic-gadgeted teen you have to hook them at the very beginning. Or with the back cover blurb. Or just the cover.
– Emotional depth – nothing is more emotionally intense than a romance. Add teenage angst to the mix—love, friendships, their best friend's love, making the team, or a mean clique—and you have the makings for some gut-wrenching emotions.
– Hooks – I started writing romantic suspense so the hooks had to be good. Getting a teen to stay with a book instead of a video game or YouTube is harder. It doesn't mean a dead body or a fired gun type of hook, but emotional hooks. Will her parents ground her, will her BFF betray her to the mean girl, or will she get a date for Saturday night?
These are just some of the things I learned in the adult romance world. Whether you write adult or YA, suspense or small town fiction, a well-crafted story is the best way to make it on the bestseller lists.
What are some of your favorite hooks or emotional problems in young adult fiction? What do you think we need to see more of?
Thank you so much for hosting me today!
About the Author: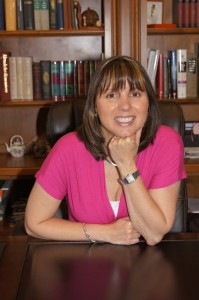 Allie didn't realize having so many jobs would become great research material for the stories she writes. She has been everything from a fitting room attendant to a bike police officer to a professional mascot escort. She has lived on three continents and in four states and has studied art, fashion design, marine biology, and advertising.
When her kids asked, "when are you going to write a story we can read?" she switched from adult novels to Young Adult and Middle Grade and hasn't looked back.
Allie is a member of the Society of Children's Book Writers & Illustrators, Romance Writers of America including the Young Adult, Dallas Area Romance Writers and Heart of the Rockies chapters. She is also a member of Rocky Mountain Fiction Writers. Currently, she lives in Colorado with her husband and two children.
Website ~ Twitter ~ Facebook ~ Wattpad
A sixteen-year-old on her first heist to steal an ancient Egyptian amulet inadvertently receives the soul of King Tut…and the deadly curse that comes with it.

And Olivia is not alone at the museum.

A member of a secret Society, Xander believes it is his place to inherit King Tut's soul and justly rule. He knows nothing about the society's evil plan to control the world or the curse. Now, he must deal with the female imposter who stole the amulet.

Xander convinces Olivia they must form a temporary partnership. The two teens develop a connection, and together they must figure out how to end the curse before it turns deadly. On the run, unable to touch because of the curse, and dealing with a male soul inside her female body, Olivia must learn to trust Xander.

As the mystery surrounding the amulet unfolds, Olivia and Xander start to fall for each other. But is love enough to save them and the world from destruction?
About the Author: