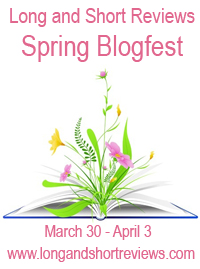 Win a PDF copy of My Fake Summer Boyfriend by commenting on this post. Also click on the banner to enter the rafflecopter to win a $25 Amazon/BN GC, one of four book packs, or one of four swag packs (US only on book and swag packs).
Spring, Snow, and Books
By Ann Herrick
Spring comes early to the Northwest. While friends and family back in Connecticut, where I grew up, are dealing with snow, ice, and sleet, I am enjoying the splashes of color from the crocuses, daffodils, and forsythia in my yard. While others are scraping windshields and shoveling snow off their sidewalks, driveways, and roofs, I am trimming the periwinkle, cleaning the birdbath, and pruning the photinia bushes, all the while listening to the birds chirp and watching the squirrels scurry around the yard.
People in New England almost dread hearing the weather forecast, worrying that there will be yet another round of snow and ice—and so far that's exactly what they've heard every week, if not more often than that. I see the forecast for sunshine and temperatures in the upper fifties or low sixties for at least the next week. And while I enjoy the nice weather, I am actually worried about the lack of rain and how that could impact our summer!
One thing we do have in common, however, is reading. The people I know in Connecticut are curled up by the fire as they read, but also dreaming of the day they can see the ground again and find out if there are any signs of spring. I am sitting by the window reading by sunlight and enjoying the signs of spring in progress. While they love reading, this past-time is one of the few options open to them right now. There are fun outdoor activities they would like to be doing, but can't at the moment. I could be outside more often than not, but I make sure I save time each day to stay inside and read.
Fortunately, despite the disparity of our current circumstances, we can still call, email, and text each other about the books we are reading, sharing passages and making recommendations. Reading draws us together, no matter what the weather.
Sun, surf, sand and Alex–Katie was swept away!

Katie eagerly agrees to pretend she is Alex's girlfriend for the summer in order to protect his job. Amid sundrenched waves, they develop a friendship that is on the verge of turning romantic, when who should arrive but Nicole, Alex's old girlfriend. In three days, Nicole ruins Katie's relationship with Alex. So Katie gets involved with Logan, Nicole's handsome older brother, though Alex is the one for her.

Soon enough Katie learns that fake romances can get out of hand and lead to complications she never imagined.
About the Author:Ann Herrick is the award-winning author of several books and short stories for kids and teens. Included in the awards her books have won are the ALA Recommended Book for Reluctant Readers, IRA/CBC Children's Choice and EPIC Best YA Novel Finalist.
Ann grew up in Connecticut, where she graduated from The Morgan School and Quinnipiac University. She now lives in Oregon with her husband, who was her high-school sweetheart. Their wonderful daughter is grown, married and gainfully employed, and has given Ann her only grand-dog, Puff, a bloodhound-rottweiller-beagle mix and six grand-kitties. While she misses the East Coast, especially houses built before 1900, she enjoys the green valleys, fresh air and low humidity in the Willamette Valley of Oregon. Ann loves cats, walking, the Oregon Ducks and working in her back yard. In addition to stories and books for children and young adults, Ann also writes copy for humorous and conventional greeting cards.
Website | Blog
Buy the book at Amazon.