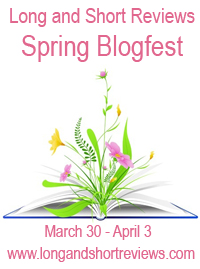 Win an audiobook copy of my YA novel
Never Enough
by commenting on this post. Also click on the banner to enter the rafflecopter to win a $25 Amazon/BN GC, one of four book packs, or one of four swag packs (US only on book and swag packs).
Spring Means a New Start
By Denise Jaden
When I think about spring and see the flowers blooming, I love thinking about making a new start at something, whether it's writing a new book or adopting a healthier lifestyle or making some travel plans for my family.
I also love to write and read about new starts in fiction. Recently, I've been reading What Happened to Goodbye by Sarah Dessen, in which the main character moves to a new town with her dad every few months. She loves the mobility and the chance to recreate herself often (but she also learns throughout the story how much this is not the best lifestyle for her).
In my young adult novel, Foreign Exchange, at the beginning of the novel, the main character, Jamie, decides to reinvent herself when her best friend abandons her for a foreign exchange program overseas.
But what I wonder in many cases is if a new start, or a reinvention, actually involves creating anything new in our lives, or does it just cause us to delve deeper and find what's already there?
For example, when I decide to make a new start at a healthier lifestyle, I usually start with what I already know and love. I increase the vegetables and protein I enjoy, and cut out the foods that I know don't make me feel as well. I try to hit the gym a little more often, and give it more of my all when I'm there.
When I start a new book, I usually start with what interests me at the time. What kind of character or situation feels fresh and new and exciting to me? That excitement is what will power me through over three hundred pages of novel writing.
What does a new start mean to you? Are there areas you usually try to launch into a new start each spring, and in what ways have you been successful with that?
Jamie Monroe has always played it safe. That is, until her live-for-the-moment best friend, Tristan, jets off to Italy on a student exchange program. Left alone with her part-time mother and her disabled brother, Jamie discovers that she is quite capable of taking her own risks, starting with her best friend's hotter-than-hot older brother, Sawyer. Sawyer and Tristan have been neighbors for years, but as Jamie grows closer to the family she thought she knew, she discovers some pretty big secrets—not only from her, but from each other. As she sinks deeper into their web of pretense, she suspects that her best friend may not be on a safe exchange program at all. Jamie sets off to Europe on a class trip with plans to meet up with Tristan, but when Tristan stops all communication, suddenly no one seems trustworthy, least of all the one person she was starting to trust—Sawyer.
About the Author: Denise Jaden's novels have been shortlisted or received awards through the Romance Writers of America, Inspy, and SCBWI. The first draft of her debut novel, LOSING FAITH (Simon & Schuster), was written in 21 days during NaNoWriMo, and she loves talking with writers and students about her fast drafting process. Jaden's other young adult novels include NEVER ENOUGH (Simon & Schuster) and FOREIGN EXCHANGE (an Editor's Pick from Evernight Teen). Her non-fiction books for writers include, WRITING WITH A HEAVY HEART and FAST FICTION.
Website | Blog | Facebook | Twitter
Buy the book at Evernight Teen.