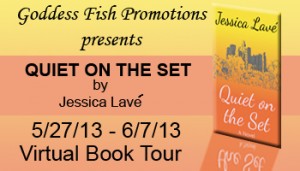 This post is part of a Virtual Book Tour organized by Goddess Fish Promotions. Jessica will give a $20 Fandango eGift Card to one randomly drawn commenter. Click on the tour banner to see the other stops on the tour–the more you comment, the better your chances of winning.
Welcome to My Nightmare
Writing is a daunting endeavor. Some people go years with an idea for a book in their head and never try to turn the idea into an actual manuscript because the prospect of attempting to write and failing to finish, or failing to tell the story well, is too intimidating. So, when a writer actually finishes a book, ignorance is bliss.
The thought of showing the book to other people is nerve-wracking because there's no way of knowing what they might think about it. Perhaps worse, there's no way of knowing whether they'll be constructive when they tell you what they thought. If the writer overcomes that fear and manages to get the book published, she's opened herself up to an entirely new fear: acceptance and appreciation, disregard and scorn, or irrelevance. Of those three, irrelevance can strike fear into the heart of any author, including me.
Irrelevance: the fear of readers' neutrality or indifference, of going unnoticed and unrecognized is something I think most writers can relate to. We may never make much money from our books or get a glowing response from the New York Times Book Review, but having no impact at all on the readers we do reach is terrifying.
Writers vs. Authors
People who are only "writers" don't necessarily have this problem. Writers don't always write for other people. They may write primarily for their own enjoyment. "Authors" have the added pressure of publishing books, putting them in front of the world, and waiting for whatever positive and negative feedback may come out.
In many ways, being a writer is simpler than being an author. Writers need never show their work to anyone else, and as a result, need never subject themselves to the painful truths that can come with constructive criticism and the undeserved abuse that negative reviews can contain. Authors willingly take on the possibility that readers may not like their work, but that doesn't make it any easier when people confirm their dislike.
Fear of the Unknown
For me, even worse than hearing people don't like the book is not hearing anything at all. Whether they're advance review copies, gifted or giveaway copies, or purchased copies, knowing that the book is floating around out there in numerous readers' hands and not getting any feedback or reviews in the meantime is unnerving. On the upside, maybe the readers just haven't read the book yet. But, like most humans, authors fear the unknown. Perhaps the readers did read the book, but didn't get enough out of it to leave a review. Maybe they started reading it and couldn't get into it. The what-ifs and possible explanations as to why the book isn't getting reviews and feedback are endless, and they're enough to drive an author crazy with anxiety.
Cause and Effect
Writing, like any form of art, is difficult for the writer/artist to receive feedback on. The work is often so personal that the artist becomes attached, and any criticism of it feels like a personal attack. However, one of the purposes of art is to stimulate a reaction in the viewer/reader, to make that person feel something about the work. For me, knowing what the reader thought, even if I didn't have the impact I intended, is better than not knowing at all. Those thoughts and critiques, both good and bad, help me become a better writer in the future. More than that, knowing my words had an impact, even if only a few of them landed, is immensely gratifying, and it makes me appreciate writing, and all the hard work that goes with it, even more.
When her screenplay gets accepted to a local LA film festival, 23-year-old Rylie Cates heads to Tinseltown, where she is thrust into the spotlight as her career takes off.

As she struggles to live up to her newfound success, Rylie meets the people who will become her friends, her guides to the city and the movie business, and ultimately, her "LA family."

Despite her best intentions, deciphering the politics surrounding her new career proves difficult, and she unwittingly makes a few enemies on her path to success.

Confronted by scheming studio executives, philandering movie stars, and the perpetual lure of the bottle, Rylie relies on her new friendships to help her navigate life, love, and business in Hollywood.
About the Author: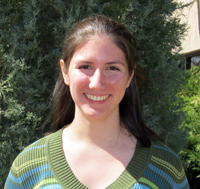 By day, I work in a cubicle tending to an e-commerce website. By night, I blog, I review television shows and films, and occasionally, I settle down long enough to write a novel. I've always had a diverse set of interests, which has led me to study everything from ethics to yoga to film, but the one thing that has stayed consistent is my enthusiasm for writing. Writing is my way of bringing all of my interests together—I may not be able to speak six languages, pick the lock on a door, or cook a five-course meal without a recipe, but I can write about a character who can, and that's the next best thing!
Visit me on my website:
www.JessicaLave.com
Follow me on Twitter:
https://twitter.com/jessinsists