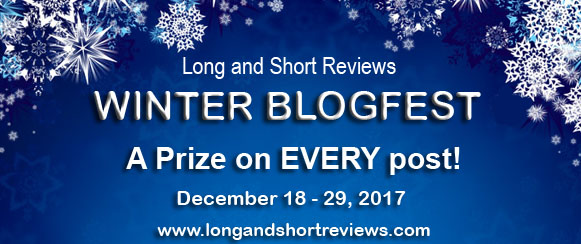 This post is part of Long and Short Reviews' Winter Blogfest. Leave a comment for a chance to win an ecopy of What Time is it There? and a Bean-approved piece of tie-dye to a lucky US or Canada winner.
It's All About the Tree!

It is for us, anyway: two childless (we prefer child-free, although we love kids) retired schoolteachers who met when we were both on the north side of forty. Ken and I have a lot in common. In our days in the classroom, we taught kids the subject we live and die for, and now get to do it full-time ourselves. He's a musician, and I'm a writer. And we both adore Christmas trees.
We like the lovely-smelling live ones, thank you very much—but in recent years we've also developed a fascination with the aluminum trees of the 1950's and early 6o's that our parents' more cosmopolitan friends had in front of their living room picture windows. Ken and I finally broke down and bought an aluminum tree a few years back. It goes in the little room behind my office where we watch TV at night, and has blue lights and blue ornaments. Ken has been known to jump the gun and put that silvery glitter up right after Halloween. Yeah, I know…
Dirty secret: the aluminum tree is only one of three. He puts it up early 'cause it won't drop needles.
Live tree number one goes in the living room, the only room in our very old (like mostly from the 1700's) house that has a high ceiling. Ken's birthday is December 14th, and that's the day we usually do the job. Live tree number one gets decorated with his huge collection of glass ornaments from the 30's, 40's, and 50's. We used to put Ken's equally huge collection of antique Christmas lights on the living room tree, too—he'd rewired them, and run them through a special circuit box he'd constructed to dim them down a bit and keep them from drying out the tree. Some of the bulbs are Edison era! (Did I mention the man is obsessed?)
These days, we've gone the LED route, though, words I never thought I'd type. Important fact: you can buy totally acceptable multi-colored LED lights that will not burn your house down. Not burning your house down—or worrying about doing it, or realizing that you've left the tree lit and frantically driving back over the Tappan Zee Bridge—is worth a lot! So we've bowed to modern times.
Live tree number two? It goes in our bedroom, of course. Didn't you always want to fall asleep under a Christmas tree when you were a kid? We do, every night—well, next to it, not UNDER it, from December 14th to January 6th. Note: the bedroom tree has been LED-lit for years. The ornaments on it are the ones from my single-girl decades, and are a bit more hippie-dippy than Ken's mid-century ones. I made a lot of them myself: cardboard and gesso with water color paints on them, sequined things from India that my high school best friend bought in an import shop. My young adult novels are set in 1970 and 1972 for a reason: I loved those years.
We do other decorations: white LED lights outside, on pine garland hung from our front porch—and last year I put some amazing cobalt-colored LED lights on the bare branches of a trumpet vine over the path from our mailbox. That blue was just stunning. We have two absurd-looking glowing reindeer, too: almost life-sized. They go in front of our house. I love them like crazy. Ken's still not sure about them, I think.
Could I put in a quick word for The Bean Books, my time traveling trilogy on Evernight Teen? If you like hippies, Christmas trees, time travel, and the oddest Christmas miracle ever, you're going to love those books, especially Bean 3, What Time Is It There? Good for kids over 16, and good, too, for those of us old enough to have seen the Grateful Dead live.
Merry Christmas from our house to yours! May you not break ANY of your glass ornaments, may all your packages arrive on time, and may your trees drop nary a needle!

Late autumn, 1972. Just over a year ago, Bean and Zak headed for colleges two thousand miles apart, promising to write, but to see other people … until Bean fell for the wrong guy and Zak fell off the planet. Now, Bean's got two weeks' worth of Zak's year-old letters she still can't bear to open–and a broken heart. Her new best friend, a guy named Amp, wants her to read the letters and be done with it, but he may have his own reasons for that. When Sam shows up at Bean's school unexpectedly and Bean tumbles into the 19th century from the cellar of a ruined church, things start making a bizarre kind of sense. That is, if she can just fit all the pieces together again…
About the Author: Christine Potter lives in a haunted house–for real. Besides the ghosts that turned up in a recent investigation, she shares her digs with an organist/choir director husband (plus his two pipe organs) and a pair of very spoiled tom cats. She's been assured that her ghosts are harmless, just "very old spirits who don't want to leave," which is understandable. It's a comfy house.
Christine Potter is the author of the time traveling YA series, The Bean Books, on EVERNIGHT TEEN: Time Runs Away With Her (Book One), In Her Own Time (Book Two)–and the newly-released What Time Is It There? (Book Three). She is also a widely published poet, a choral singer, and a darn good cook.