Today, we are welcoming Matt Lazar and Amanda Thomas, the authors of Warrior Girl.  Leave a comment on this interview for a chance to win an autographed print copy of the book.
Matt published his first work, Cleveland and the Browns: An Oral and Narrative History, in 2002. Warrior Girl is his first novel. Amanda started writing at boarding school and, in her day job, does a lot of ghost writing for people who have a story to tell.
"I met an old school friend recently who reminded me that I used to sit at the back of the class writing stories to order for my classmates," she told me.  "I don't remember that but I know that I did write a lot of stories about very complicated family dynamics and I was always very interested in people.  My latest book entitled Shame is being written for Ray Poar, a man abused in a Young Offenders Institution by a prolific paedophile.  The case is being tried again in the UK as the people who stood my and did nothing are brought to account.  The degradation and deprivation of his childhood makes harrowing reading but the book is still a captivating read making you laugh and cry – often on the same page!"
Although Amanda has written all her life, she didn't make it her main source of employment until about ten years ago.
"I had written a series of short stories that were accepted by a women's magazine in the UK," she said.  "The first time I saw my name in that weekly magazine with their illustrations bringing my story to life, I felt like a writer!"
Amanda told me that she and Matt have very different styles and almost came to blows over the editing for Warrior Girl.
"He's a perfectionist and I am glad about that now," she admitted. "I have to say that his severe editing style was the best thing for Warrior Girl although at the time I was not so sure!"
"Who is your favorite author and why?" I asked them.
Matt replied, "James Clavell (Shogun, Noble House) – Clavell has a special ability to create epic characters and stories of massive scale that are also entertaining."
Stephen King is Amanda's favorite. She said, "I've always admired his descriptive talents that allow the reader to understand precisely what is going on any of his scenes; he was a way of describing human mannerisms and characteristics in a way that the reader recognises instantly."
Amanda lives in the annex of a Manor House in the Cotswolds, a very beautiful area of England.  Her desk is next to a window that looks out on a dovecote.  On the wide window ledge she has an army of little creatures that move by way of small solar panels who keep her company.
"Amongst the little army of creatures,I have a little solar powered owl whose head twists back and forth when his solar panel is exposed to the light.   When I am writing I turn him either full into the light or away from it depending on the pace of the scene I am writing!"
Matt is from Cleveland and really loves the Indians, Cavs, and Browns.  He also prefers working with a co-writer and is currently working on the sequel to Warrior Girl.
When he's writing, he tries to start with a new idea no one else has written about. Warrior Girl is the first novel where the game World of Warcraft is central to the part. Just after it was published, Matt got a letter from a woman who's been playing World of Warcraft for five years and who told him how much she loved Sun Hi and the way WoW was depicted in the story.
"I was nervous about how the WOW community would respond to my novel, and this fan letter made me feel like my research had resulted in an authentic and fun story," he said.
Amanda told me that as a ghost-writer, she's written many books. Some of her favorites include some short books she wrote about carrier pigeons in World War II, but she admitted, "I have to say that Warrior Girl is my favorite not least because I enjoyed working with Matt Lazar so much!"
She would also pick Warrior Girl if she could choose a book to be made into a movie.
"I think the back drop of Oxford University and the ancient tradition of the boat race would make a great movie, not to mention the characters," she said. "I would love to be able to cast them!"
About Matt: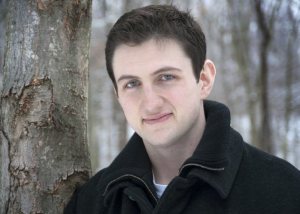 Warrior Girl is Matt Lazar's first novel. Matt lives in Tulsa, Oklahoma and enjoys playing basketball in his spare time. He graduated from Dartmouth College with a master's degree in liberal studies. His current projects include a sequel to Warrior Girl likely involving the game, Elder Scrolls.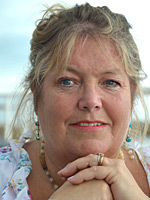 About Amanda: As a ghost-writer, Amanda has had many varied clients from a gangster to a kidnap victim. Her day may start with writing a steamy sex scene and end with another Tractor story for the under fives.  In between will be articles and broadcasts on UK Health Radio and on many other sites. Her most recent book is Warrior Girl written with American co-author Matt Lazar.
Amanda loves to write – anything! Her favorite typo was one that appeared in the Guardian where missing the 'd' off the report had, "Desmond Tutu being met at Heathrow by a small but enthusiastic crow (d)!"
www.facebook.com/WarriorGirlNovel
https://twitter.com/WarriorGrlNovel
A beautiful young Korean girl, Sun Hi Kim, is beginning her first year at Oxford University. Thousands of miles away from home for the first time, she struggles to adjust to a different culture. Sun Hi befriends two English boys. Miles is a handsome final year student who is also captain of the Oxford rowing team. Adam, a first year student who is also a hunk, hero-worships Miles, his rowing idol.

Sun Hi knows that she's naive and has never had a boyfriend, let alone an English boyfriend. Her first forays into desire very nearly end in disaster. Between rowing, her studies, boys, and an arrogant roommate, Sun Hi often feels overwhelmed. Playing World of Warcraft is the one thing she can do to escape her problems, at least for a little while.