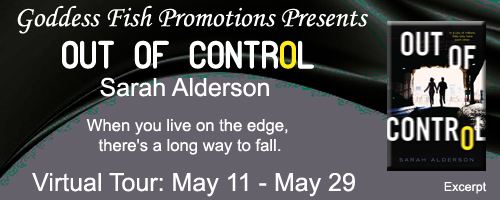 This post is part of a virtual book tour organized by
Goddess Fish Promotions
. Sarah will be awarding $50 Amazon or B/N GC to a randomly drawn commenter and a signed copy of her new book, Conspiracy Girl, to a second randomly drawn winner via rafflecopter during the tour (US/Canada only on books). Click on the tour banner to see the other stops on the tour.
When 17-year old Liva witnesses a brutal murder she's taken into police custody for her own protection. But when bullets start flying, it becomes clear that Liva is not just a witness, she's a target.

Together with a car thief called Jay, Liva manages to escape the massacre – but now the two of them are alone in New York, trying to outrun two killers who will stop at nothing to find them.

When you live on the edge, there's a long way to fall.
Enjoy an exclusive excerpt:
His hand curls then around the nape of my neck, slowly, tentatively, and my breathing stills for a beat before abruptly speeding up. When I make no move to pull away, he draws me against his chest and my body responds instantaneously, everything inside coming undone. All those things I've been keeping caged in the dark come tumbling free, rising up inside me, frantically scrabbling for an exit point, and for one hideous moment I think I might collapse to the floor and start sobbing, or worse, screaming. My fingers curl into Jay's T-shirt, bunching it tight, desperately clutching at him – at something solid to hold on to.
'It's OK,' Jay whispers, his voice trailing soft against my skin, making it even harder to keep everything contained.
His lips press down on the top of my head and stay there. And there's that connection I keep feeling between us again – something magnetic, not just electric – holding me to him. And suddenly I'm not thinking about anything any more. My head empties of every single thought. His thumb traces a line down my neck and all I'm aware of are the sensations taking over my body, raiding every cell. Fire flies through my veins, burning through my bones, searing the underside of my skin. And with it comes a barely controlled desire to slide my hands under Jay's T-shirt and press my palms against his stomach, to trace the lines of muscle with my fingertips.
I fight the urge to loop my arms around his neck and pull his head down so I can feel his lips against mine. Jay's arms tighten fractionally around me and I feel him take a breath. He holds it and one of his hands slides down to my waist, comes to rest on my hip. I grip his T-shirt tighter and hear the sigh that falls from my lips. And that's all it takes. Jay's hands move quickly, and suddenly he's holding my head, tipping my face up to his, his thumbs stroking along my jaw. I glance at his face and see the light in his eyes – the intensity of his stare, like I'm the only thing that matters right now to him. And I'm staring back at him, unblinking, my breathing coming faster and faster. His lips part and he leans down. I close my eyes.
About the Author: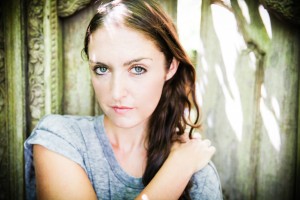 Sarah is the author of Hunting Lila (winner of the Kingston Book Award), Losing Lila, Fated, The Sound, Out of Control, and Conspiracy Girl (all Simon & Schuster).
Having spent most of her life in London, Sarah quit her job in the nonprofit sector in 2009 and took off on a round the world trip with her husband and daughter on a mission to find a new place to call home (a journey that was documented on this blog and which is shortly to be published as a book).
After almost a year spent travelling the world, they settled in Bali where they lived for five beautiful years before the vagabonding urge became too great and they decided to embark on Can We Live Here part two. They are currently located somewhere between India, London, Canada and the US.
As well as writing young adult novels and screenplays, Sarah also writes adult fiction for Pan Macmillan (Simon & Schuster in the US) under the name Mila Gray.
Her first adult novel, Come Back To Me, was published in June 2014. The second, This One Moment, will be out in August 2015.
Website | Facebook | Twitter | Instagram | Amazon Author Page | Blog
Buy the book at Amazon.