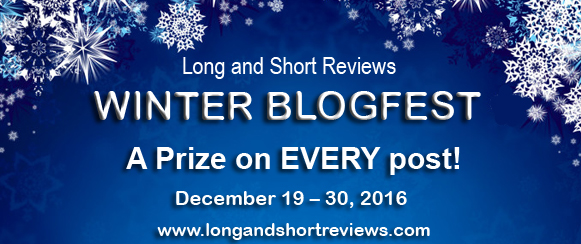 This post is part of Long and Short's Review Winter Blogfest. Leave a comment for a chance to win a digital copy of A CHRISTMAS KERRIL and a digital copy of AVALANCHE...
What Your Favorite Christmas Movie Tells Me About You!
I'm a big fan of Christmas books and movies. In fact, the whole season is a happy one for me, and believe it or not, our family leaves our Christmas tree up year round. So I enjoy Christmas, and I enjoy thinking about how the season shows up in works of fiction. I've put together a fun little list of what *I* think these movies may say about you if they are among your favorites:
IT'S A WONDERFUL LIFE – If this is your favorite holiday movie, you are probably a deeply nostalgic person who wishes they were living fifty or a hundred years ago. You hold an appreciation for family, and making the holidays center on meaningful interactions, but in reality, you have trouble sticking to your guns in implementing these things.
ELF – You tend to live your whole life a little on the childish side, which can be a breath of fresh air for the people around you (or it can become a self-centered greed-fest if you're not careful!)
HOME ALONE (1,2,3,or 4) – Well, first of all, if you rated the fourth one above any other Christmas movie, there's something wrong with you. But if you chose one of the first three, you are a person with a strong independent streak and possibly a secret devious side. You are more capable than even you, yourself, realize. Of course independence and a devious side could lead to some fairly dangerous situations (ones your family and friends may need to worry about!)
THE GRINCH – Somehow you always seem to vacillate between the consumerism of the season, and guilt about those tendencies. You have hope for the future, though! One Christmas, your heart will surely grow three sizes and the beast of dissatisfaction that visits you each year will get squished out by the surge.
A CHRISTMAS CAROL / SCROOGED – First of all, if either of these is your favorite holiday movie, you should DEFINITELY pick up a copy of my new novel, A CHRISTMAS KERRIL! But sales-pitches aside, if you enjoyed these movies, you're likely a person who enjoys control and making decisions. However, you crave reminders to do the right thing. Perhaps you doubt your ability to make the best decisions, and so you're always on the lookout for good advisers who you can trust.
THE SANTA CLAUSE (1,2, or 3) – You have a deep-seated dream that if you suddenly became all-powerful, it would solve all of your emotional inadequacies. That, or you want to hold onto a childish belief in a North Pole designed by Disney.
Those are a few of my holiday favorites, so you can probably deduce a few things about me from my list. This holiday season, consider what fictitious stories you enjoy most, and what that might say about you!
In this modern take on a holiday classic, high school junior, Kerril, faces her past, present, and future to be reminded of the good in others, and in herself. Haunted by the memory of the worst of her divorced parents' public Christmas blowouts, Kerril, will do almost anything to avoid the upcoming tinsel-filled season. Unfortunately, a teacher with a grudge casts Kerril as the lead in the school's holiday production. To add to the misery, she will star alongside ultra-awkward Adam as her love interest. Wanting to ditch the play, Adam, her parents, and Christmas altogether, Kerril accepts an invitation to take off to a cabin with her ultimate dream crush, Perry – only Perry may not be the guy she hoped he was, and it's not until she's left Adam behind to fend for himself onstage that she realizes he might just be the guy of her dreams.
About the Author:Denise Jaden is the author of two holiday young adult novels: A CHRISTMAS KERRIL, and recently-released AVALANCHE. She's also the author of popular fiction from Simon & Schuster, and nonfiction for writers.
Denise lives just outside Vancouver, Canada with her husband, son, and the perfect cat.
Website | Facebook | Twitter
Buy the book at Amazon.