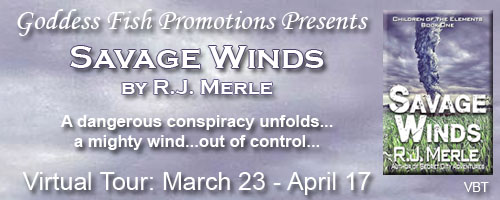 This post is part of a virtual book tour organized by
Goddess Fish Promotions
. The author will be awarding a $50 Amazon or B/N GC to a randomly drawn winner via rafflecopter during the tour. Click on the tour banner to see the other stops on the tour.
The Hardest Part About Writing is…
The hardest part of writing is "finding" the time to write.
Before I started the Children of the Elements series, that's what I believed. It seemed like no matter where or when I looked, time was in short demand, in hiding, or just plain non-existent. Basically, I accepted the myth of finding time, but then I realized that as long I spent time "looking" for time, I would never actually have it.
Once I changed my mindset and realized the difference between finding time and claiming time, my whole concept of writing for a living and my productivity improved.
I figured that if I waited to find the time as I normally did, I would never truly have the time to write. (Past predicts future. In the past, my finding time scenario certainly hadn't gotten me there.)
The whole "finding time" situation felt sort of like window-shopping for a new dress or the latest and greatest power tool. I stood before the pane of thick glass and pulled out my billfold. Being excited that I found that bit of time (in the guise of a dress or power tool), I stand there, exhausted from day, and admire my shiny new gift to self.
Then the lights in the store window go out, the green neon light flashing open dims, and the light blazoning CLOSED glows crimson.
I'd done other things all day, worked, ran errands, shopped for groceries, etc., and dropped by the department store at the end of the day so looking forward to getting my hands on that illusive item.
Alas, I caught a glimpse, but the opportunity slipped away.
Again.
In my busy life on a day-to-day basis, NOT finding the time seemed to be more the norm than actually setting aside time to write.
So, instead of finding the time, I chose to take the time, then as "time went on" (pun intended), I claimed the time to write. When I first started "taking" the time to write, I set aside time in general terms. I'll get up an hour earlier, use my lunch hour, and the write for an hour or two at night.
Well, lunch didn't always work out due to deadline commitments, and after working on projects all day, a lot of evenings writing was a bust. I ended up too tired and exhausted to think, let alone write.
Okay, the next step was either or.
With this awesome idea for a series based on children with psychic powers, I couldn't give up, so for my peace of mind, I claimed the time.
Right off, I eliminated TV watching, with only setting aside two slots during two evenings during the week to watch my favorite shows. Secondly, I consolidated cooking by doubling the amounts I cooked so that I could have leftovers after work the next day, etc. Basically, I saved time as if I were trying to bank away money.
Since I am not the most alert person in the mornings, in the evenings, I exercised briefly, took a few minutes of quiet time, then jotted down a bulleted list of the next scene ahead. Once I started a rainstorm sound track and set a timer, I wrote in short sessions. I set daily evening goals, which I worked to meet, in short timed stints, and tracked my progress as I went along.
First, I completed Savage Winds, the first book in the series, then the next, and so on.
The result was the Children of the Elements series.
When nature refuses to be controlled, can mankind endure? Brainwaves altered by a covert government project based out of the Secret City of Oak Ridge, the Children of the Elements are brought together and tested as weapons of mass destruction. Their struggle to free themselves and survive in the hostile East Tennessee mountains creates massive chaos and threatens to bring about an apocalypse.

Savage Winds
(Book One)
Dire Rumblings
(Book Two)
Raging Inferno
(Book Three)
Unrelenting Tide
(Book Four)
Merciless Void
(Book Five)
Savage Winds (Children of the Elements, Secret City Science Fiction Adventure Series, Book 1)

A dangerous conspiracy unfolds…

In Author R.J. Merle's whirlwind start of the Children of the Elements series, a clumsy teenage techno-geek struggles to protect kidnapped children from a covert government organization responsible for creating their abilities to control the five elements.

A mighty wind…

Eighteen-year-old Stedford Thackett's conspiracy theorist brother ensnares him in a real life children-as-weapons plot, while a determined scientist grooms happy-go-lucky five-year-old Darcie Lynn Carpenter to use the wind as a deadly weapon.

Out of control…

Despite the firm hand of Scientist Nora Hicks, Stedford struggles to rescue the kids and escape, even as Darcie Lynn fights to gain control of the surging power of the savage winds.
Savage Winds, as well as the rest of the series, is available at most book retailers such as Amazon, Barnes and Noble, Kobo, Apple, etc. Savage Winds is on sale for only 99¢!
As for claiming the time, rather than futilely struggling to find the time, a writer must claim that time. For the writer's self, for his or her author career, and for his or her readers.
Next on my to-do list is a series featuring psychically gifted teens on a ghost busting reality show and their haunting adventures. Thanks to claiming my writing time, the first book in the series is scheduled for release Spring 2015.
If you're a writer… Find? Take? Claim?
Bottom line, it's YOUR time, claim it!
Enjoy an excerpt:
Dead men don't tell tales, yet the late project head's records held revelations kept from Scientist Nora Hicks for far too long.
In an office deep inside an East Tennessee mountain, Nora snapped a black leather-bound book closed.
Except for the carved stone ceiling, the office mimicked a non-descript working office in Anywhere, USA. Bulky military-issue metal and wood furniture stood as a harsh legacy to the covert Secret City project and to the starkness of her life.
Sitting at the borrowed hulk of a desk in a dank underground office, she asked, "Why was this kept from me?"
Across the desk in a guest chair, General Gardner, with thin hair sprouts sprayed into place, said, "Ever since Oak Ridge existed but did not even appear on a map, the city continues to hold and foster more than its share of secrets. As a trusted senior scientist and manager of the project, Dickenson claimed you and your son were the only ones involved."
"How long have you known there were more of us?" Her grip on the desk's metal edge forced her gloved hands to stop shaking. The usual underground chill pressed into the heat of her temples and an off-putting tartness oozed over her tongue.
Were Scientist Daniel Dickenson not already dead, she would kill him with her bare hands.
Slowly.
About the Author:
Author R.J. Merle stepped out of the realm of Top-Secret documents (shh, don't tell…) to write sci-fi and paranormal fiction.
R.J. survived and escaped both the entertainment field and the government-contracting environment, craves the Walking Dead, and entertains what-if tidbits about "supposed" technological and biological advances.
No stranger to the goings on in the city of Oak Ridge, Tennessee, R.J. Merle blends a down-home flavor with a former in-the-know—hypothetically, of course—technical background to craft the twists and intrigue of Secret City Adventures.
Amazon Author Page | Barnes and Noble Author Page | Website | Facebook | Goodreads | Blog
a Rafflecopter giveaway