We would like to welcome Belart Wright who is visiting with us today to talk to us about self-publishing. His book, Average Joe and the Extraordinaires, is available for only $0.99.
The need for high self-imposed quality standards in self-publishing
Hello to all you glorious readers out there! My name is Belart Wright and I'm the self-published author of Average Joe and the Extraordinaires. Today I want to talk about something that I feel is needed in the self-publishing community and that is the need for a higher self-imposed standard of quality in indie writing and indie self-publishing.
Now, let me start by making it clear that I am not attacking self-published or indie books in any way. I love indie books! I've read several in 2015 that were brilliant, including those from Alex McKechnie, Alexandra Engellmann, and Christina McMullen. With that out of the way, I'll also go ahead and say that I have read many self-published clunkers as well. The offending books typically suffer from poor editing, weak storytelling, poor characterization, and mostly poor judgment (like flat out lying in the book description about what a book is about).
What I want to talk about today are the parts of our books that are in each of our self-publishing hands, the parts that we directly affect. Each of us can ensure that our books have professional quality editing and good formatting at the very least.
Good editing can be expensive, but I believe it is essential. I make barely above minimum wage at my jobs and have a nice host of other bills to pay, but I make room for editing expenses (I've had three books professionally edited so far). A lot of the editing out there costs absurd amounts, but there are a lot of editors out there who charge a much more reasonable amount for their services. It's quite a task to find them, but as with anything you have to shop around and feel out which editor and price is good for you. To lessen the heaviness of the edit and thusly lower the cost, you can even learn some basic editing techniques yourself and comb through your work a few times before handing it off. It's not a cheap expense by any stretch of the imagination, but going too cheap here may defeat the purpose and ensure the creation of a subpar book. This is one of those expenses that you WANT to spend some money on, because of the value it adds to the book. Your cover is part of what lures the audience, but the interior of the book is what truly matters, so I want more authors to spend the money where it counts and not just try to trick people with eye catching covers and poor editing of the actual book.
If we want to take our craft seriously and if we want others to take it seriously then we need to show them that we are the real deal. Self-publishers should realize that we are competing against big name authors and publishers and in order to encourage readers to want to read more of their own self-published books as well as those from their fellow indies, we need to collectively increase our standards with our own work.
My hope is to have a cleaner market for authors and consumers, one that gives consumers faith in self-published books. Right now the market seems decidedly mixed with wonderfully crafted, well labored books next to a huge lineup of haphazardly put together ones. I have mastered the art of facepalm thanks to being tricked by many of these low quality books with deceptively well designed covers. My hope is that I can one day not worry about the quality of a book when I get excited from its cover and blurb. Hopefully this isn't just wishful thinking.
Thank you, Long and Short Reviews YA, and thanks to your glorious readers for reading my thoughts on this subject! I'd like to hear everyone's opinions on this subject.
On a dark and balmy Floridian night, a strange and mysterious dark haired woman stalks the shadows of the local college football stadium, on the prowl for secrets buried deep beneath the Earth. These secrets, she knows, may change everything including this small town.

While knocking back illegal drinks with his friends at the hallowed Orangetown Pickers' college football stadium, average kid Joe Black finds himself desperately trying to save the life of a beautiful dark haired woman after a deadly explosion violently interrupts his fun and games. While trying to fathom why he would even do something so reckless he soon finds himself entangled in a dangerous game of terrorist plots, mistaken identities, hard boiled detectives, the criminal underworld, and of all things magic as he tries to escape with his life and make sense of it all.

Joe faces many challenges from all new enemies, assassins, and even his own friends. Can Joe navigate all this danger, escape with his life, and handle his biggest challenge to date, finding something about himself that is truly extraordinary? Find out within the pages of Average Joe and the Extraordinaires.
Enjoy an excerpt:
She rode off, down the street on her motorbike that was now a sky blue color to match the highlights in her hair, her ponytail, and her full face helmet. As she drove, she thought of her next move. She had a long list of places she wanted to visit, mostly associated with Grabas and the secrets he held beneath the stadium. But now her focus was on getting Joe out of trouble. She needed to figure out who has gunning for him…or better yet, she had to convince the man who hired this assassin to call off his killer. That man was definitely Robert Grabas.
About the Author: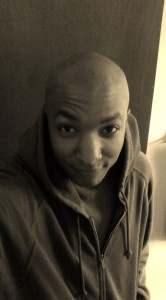 Belart Wright was born and raised in Detroit Michigan with a short but adventurous stint in St. Ignace during his childhood. Always poor, Belart had to learn to use his imagination to fuel the fun he had. Whether it was drawing cool and dangerous looking heroes to creating fully fledged storylines with his action figures to writing stories about kids similar to himself with fantastic abilities and destinies, Belart was always an expert in delving into other worlds that were not his own.
Always naturally talented at writing, it took the advice of his brother, and a little creative boost from his high school creative writing teacher to get him to realize that writing was something he could do really well and pursue as a career. To this day he revels in building worlds and characters from the ground up such as the worlds of Hell Warriors, Story of K, Cyborgs and Deadmen, and Pannam which are all working titles.
In his spare time Belart tries to update his two blogs whenever he can, but mostly just ends up writing or editing. As a huge gamer he plays a lot of games online and off with his favorites at the time being Borderlands 2, Phantasy Star Online, X-Men Legends, and Dark Souls. He just wishes he had more time to whittle his impossibly long gaming list down which goes all the way back to PS1 and Sega Genesis classics. He and his buddies at FlubberKnuckle Studios are also working on several new game IPs. He is also patiently waiting for the next installment of the superb Legacy of Kain series.
Personal Blog | Story Blog | Google+ | Goodreads
Buy the book for $0.99 at
Amazon
.