Hosted by The Broke and the Bookish
This week's theme is all about book covers, and I picked dragons!  I think dragons are fascinating and visually striking.  While I haven't read all of these books, their gorgeous covers certainly make me want too!
1.The Hobbit by J.R.R. Tolkien
I like this cover because I can almost hear Smaug breathing when I look at it.  He looks like he could stretch his wings and leap out of the cover at any moment.
2. The Hero and the Crown by Robin McKinley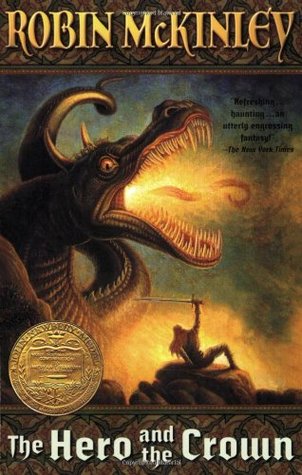 I love the intensity of the battle on this cover.  Aerin's courage shines through as she confronts the massive dragon.
3. Eragon by Christopher Paolini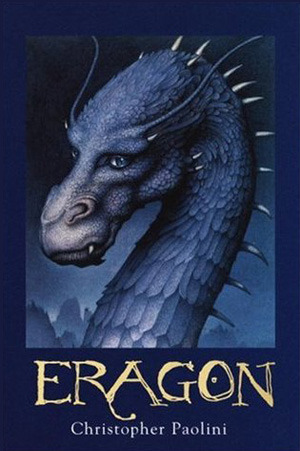 This dragon looks so regal!  The eyes are particularly mesmerizing.
4. Firebolt by Adrienne Woods
The cover of this book definitely draws me in.  Are the dragon and the girl friends or enemies?  My curiosity is certainly piqued!
5. Eldest by Christopher Paolini
What an intense stare!  This dragon looks as though it can see into my soul.
6. Dealing with Dragons by Patricia C. Wrede
The dragon and this girl seem thoroughly unimpressed with each other.  I want to know their story!
7. Dragon Slippers by Jessica Day George
The bond between the girl and the dragon is beautiful.
8. Frostbite by Adrienne Woods
The white dragon and the pale blue dress on this cover are very striking.
9. Dragonhaven by Robin McKinley
This dragon looks so realistic!  I can almost feel the rough scales with my fingertips.
10. Seraphina by Rachel Hartman
I really like the muted color of this book cover.  It reminds me of illustrations in old books.
How about you?  Which cover is your favorite?