Hosted by The Broke and the Bookish
I can't remember a time when I wasn't surrounded with books.  My parents started reading to me at an early age, and I was hooked.  Now that I have children, I look forward to sharing some of the books I loved as a child with them.
Little House in the Big Woods by Laura Ingalls Wilder-I absolutely love this book!  It ignited an my interest in history.
The Chronicles of Narnia by C.S. Lewis-I've already read the first three books with my oldest, and we've had a great time exploring Narnia together.
The Hobbit by J.R.R. Tolkien-I absolutely love The Hobbit and The Lord of the Rings series.  I desperately want to share these books with my children, but it might have to wait a few years yet.
The Blue Sword by Robin McKinley-One of my all time favorite books, and an excellent adventure story.
A Wizard of Earthsea by Ursula K. Le Guin-Another one of my favorite books.
Harry Potter and the Sorcerer's Stone by J.K. Rowling-I can't wait to share Harry's magical world with my children!
The Giver by Lois Lowry-This is another one that will have to wait for a few years, but I look forward to being able to share this powerful book.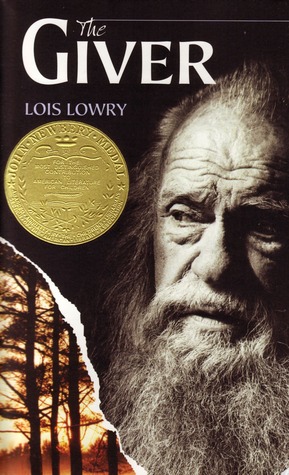 Number the Stars by Lois Lowry-Another very emotional and compelling book.
Holes by Louis Sachar-I read this in college for a young adult literature class and thoroughly enjoyed it.
Hatchet by Gary Paulsen-I know that some people strongly dislike this book, but I really enjoyed it when I was a kid.