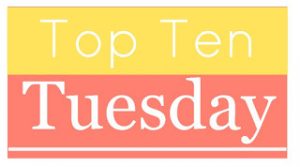 Hosted by the Broke and the Bookish
Disclaimer: I haven't read any of these books yet. Their incredibly creative titles were what caught my attention and made me add them to my TBR list because, as the owners of Long and Short Reviews have already figured out, I'm irresistibly drawn to this kind of stuff.
There's something special about a title that isn't afraid to be a little odd or metaphorical. While most of the books that I read have completely ordinary titles, I always love it when authors go that extra mile and give the audience something they never would have possibly imagined.
If you've read any of these stories, I'd love to know what you thought of them! Please let me know of any other unique young adult titles you've heard of as well. I'm sure I'm only scratching the surface here.
Fifteen Days Without a Head by David Cousins.
How I Stole Johnny Depp's Alien Girlfriend by Gary Ghislain.
Love Letters to the Dead by Ava Dellaira.
I Kissed a Zombie, and I Liked It by Adam Selzer.
Dancing with a Dead Horse by Danielle DeVor.
Stolen: A Letter to My Captor by Lucy Christopher.
Annie Gomez and the Gigantic Foot of Doom by Jay Cutts.
Like Pickle Juice on a Cookie by Julie Sternberg.
Pardon Me, You're Stepping on my Eyeball by Paul Zindel.
Frenemy of the People by Nora Olsen.