Welcome to Carina Axelsson, who will be giving away a print copy of her debut US release Model Undercover-Paris. (US/Canada only)
Background of Model Undercover – Paris
At its heart, underneath the twinkling Eiffel Tower and fashionably dressed heroine on the book's cover,
Model Undercover: Paris
is a detective novel. I blame Scooby-Doo for this; as a child I was glued to the television on Saturday mornings, desperate to see what case Scooby and his gang had to crack next. From Scooby I moved on to Nancy Drew and Sherlock Holmes before reading my first Agatha Christie,
And Then There Were None
. I've been a firm fan of the detective genre ever since…although, at the time, I do remember wishing that I could read about a young detective, someone living in the here and now…so I suppose Axelle, my sixteen-year-old fashion detective, is my answer to that yearning.
I'm still completely hooked on detective novels, and read as many as I can, alternating between rereading lovely old classics like Wilkie Collins's The Woman in White, to brand new offerings. Right now I'm really looking forward to (finally!) reading J.K. Rowling's The Cuckoo's Calling and The Silkworm.
As for the strong fashion element in the Model Undercover book series…well, I certainly never thought I'd be writing about the fashion world – even if it is a world I know well!
I was living in Paris, France, doing a stint as personal assistant to fashion designer John Galliano (who at the time was designing for Christian Dior), when I wrote my first notes about a girl detective who solves fashion mysteries. No doubt the chaos and color, not to mention the outsized characters I met, all conspired to influence me!
Prior to this, I'd worked as a fashion model for many years, so I had plenty of personal experiences to draw on when it came time to create a believable world for my sassy fashion detective!
Furthermore, I've been lucky enough to live and work for many years in beautiful Paris, so it came naturally to me to place the first Model Undercover mystery in this dazzling European capital I know so well.
So is it fun to write mysteries?
Absolutely! I love it!
And what about writing fashion mysteries?
It's been a blast to be able to recycle and use so many of my fashion memories. It's as if I spent all those years in the fashion world just to write this series!
Thank you, Long and Short Reviews, for this chance to tell readers a bit about the background of my debut teen series!
Carina x
Nancy Drew meets The Devil Wears Prada in the debut of this action-packed mystery series

Axelle Andersen wants nothing more than to be a teen-sleuth despite the influence of her pushy fashionista aunt,Venetia. So when top fashion designer Belle La Lune goes missing, and Aunt Venetia becomes a prime suspect, Axelle must go undercover as a model during Paris Fashion Week to uncover the truth behind Belle's disappearance and clear her aunt's name. She's thrust into a frenetic world of castings, photo shoots, and sequins, while struggling to fit in and track down clues. Can Axelle solve a kidnapping and survive the world of fashion?
About the Author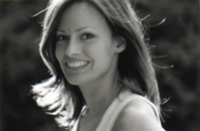 Carina Axelsson is a writer, illustrator, and former model. She grew up in California with her Swedish father and Mexican mother. After high school, Carina moved to New York City to model, then on to Paris where she published her first book. She currently lives in in the forests of Germany with four dogs and a very large aquarium full of fish.
Website ~ Facebook ~ Pinterest ~ Instagram ~ YouTube
Available at: