This post is part of a virtual book tour organized by the publisher. Enter to win a Red Adept Publishing t-shirt, tote bag, can koozie, and magnet.
Five Key Elements of Young Adult Paranormal Romance
Imagine if you could mix up and bake a book just like you do a cake. What if there was a recipe you could follow and no matter what, you'd have a bestseller? Well, as we all know, that isn't how it works. Writing is an art form—a craft which one must hone and practice.
There are, however, certain elements that are present in almost all books, depending on the genre. I am particularly familiar with books in my current genre, Young Adult Paranormal. I say current because I reserve the right to branch out to others at random. But for today, I am going to share my personal recipe for an awesome YA paranormal romance. This information is highly classified and will only be shared this one time, here on the amazing Long and Short Reviews blog, so please read carefully. Here it goes.
1. A kick butt Main Character!
Main characters are the life blood of your book. Your hero or heroine must be relatable, vulnerable, and tough all at the same time. I tried to encapsulate all these qualities in Jade, my main character in the Secret Affinity series. I hope I succeeded.
2. A swoon-worthy and sweet love interest
Ahh the romance. The romance in any book is one of my favorite parts. I confess that even at my age, I still love a good romance. Romance is timeless and romance done well needs an awesome love interest.
3. Serious Paranormal Drama
As a writer, you must take your reader to the edge and beyond with your paranormal element. This was very scary to me in writing the first book in the Secret Affinity series. I was scared for Jade, and I didn't want my paranormal element to be too powerful. Then a beta reader told me I had to take it further. Boy, am I glad I listened because what happened with the ghost Lacey was the climax of my book.
4. Symbols to cling to
Jade has her skeleton key necklace from Gram in the Secret Affinity series and if you think back to many of the YA Paranormals you've read, they almost all have a symbol that carries the MC through the book. I added Jade's skeleton key after the initial writing of the book and I am so glad I did because it adds a tangible element to her powers.
5. A satisfying ending
Wrapping it all up in a nice, neat package in the end after all that conflict and drama is hard. Endings actually come fairly easy to me, but I know when a book has a bad ending with loose ends I get really mad.
Of course, these ingredients seem so easy when written down like this, don't they? The execution of them in sixty thousand words or more is where all the magic happens. While many books on writing have been penned over the years, in the end, the most important things a writer needs is a love of storytelling and a willingness to work hard. Please visit me at my blog for more information about my writing and the journey of a new author.
New town, new school, new ghost.Jade has a dedicated boyfriend, an overprotective mom, and a full scholarship. Uprooted from Nantucket, Jade is installed off-island at her dad's new house so she can attend snobby Layton Academy. Leaving Charlie behind is sheer torment, but living with her father has plenty of dangerous distraction—in the form of a terrifying spirit haunting her new school. Hottie classmate Mateo Fernandez can't see the ghost, but he knows its story. He'd like to know hers, too, but Jade still misses Charlie, even though distance seems to be changing him.

With support from Mateo and the mysterious Noemie, Jade commits to helping the agonized spirit cross over. As she delves into the ghost's past, the disturbing secrets Jade learns draw her into a deadly confrontation with a desperate man. If she can't play his demented game, the spirit's harrowing fate could become her own.
Buy the book at Amazon, Barnes and Noble, Kobo, Apple, Google Play.
About the Author: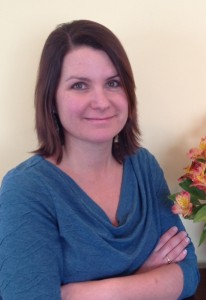 Melissa MacVicar lives with her husband and two children on Nantucket Island. She loves classic rock, watching football, and reading anything romantic and suspenseful. She survived prep school, and was brave enough to attend her college reunion.
When she turned forty, Melissa decided to renew her adolescent passion for fiction writing. Having once thought publishing a novel to be an impossible dream, she's proud to be achieving her lifelong goal. In addition to writing, she's a full-time teacher, an avid runner, and a somewhat reluctant tri-athlete.
Goodreads ~ Red Adept Publishing ~ Website ~ Twitter ~ Facebook
a Rafflecopter giveaway