Enter the Rafflecopter below for your chance to win a $100 Amazon/BN GC and more!
Leave a comment on THIS POST for a chance to win an additional prize – For 2 winners:
Digital copies (Kindle mobi or ePub) of the first 3 books in the "Chase Tinker Series"
Chase Tinker and the House of Magic (The Chase Tinker Series, Book 1)
Chase Tinker and the House of Secrets (The Chase Tinker Series, Book 2)
Chase Tinker and the House of Destiny (The Chase Tinker Series, Book 3)

Songs of Summer in Story
I stand in the Summer Sun and twirl with my arms wide open. Summer's Here! Hey Summer! It's finally Those Lazy Hazy Crazy Days of Summer I've been waiting for all year.
Giggling, I stumble to a stop and turn my face to the sky as the Summer Sunshine kisses my Summer Fevered skin. Summer Means Fun and I feel like singing a Summer Serenade to the beautiful Happy Summertime day. No Summertime Blues for me. No Siree! I'm going to have Hot Fun in the Summertime. I'll laugh and play On the Beach in the Summertime along with all the other beautiful Girls in Their Summer Clothes and the interesting Boys of Summer.
I smile as the Summer Wind catches my hair and brushes it across my face, tickling my nose. The wind brings with it a welcome Blast of Summer. It's like Summer Paradise as the playful wind performs an entertaining Summer Dance in the golden Summer Sand.
Wrapping my arms around my waist, I stare out across the gloriously blue ocean that basks in the Summer Sunshine. My heart fills with Summer Feeling while my mind drifts away to Summer Dreaming. The Summer Days and Summer Nights will surly be filled with Summer Magic, won't they? I touch my lips. Maybe I'll experience my first Summer Kiss underneath a silvery Summer Moon, and maybe I'll have a lovely Summer Romance that will last All Summer Long. I stomp my foot. I refuse to have another Cruel Summer or sad Summer in the City while I cry through too many Lonely Summer Nights. I swear it'll be a good-time Flipflop Summer of Long Hot Summer excitement.
I close my eyes and imagine meeting my Summer Love while on a delicious Picnic in the Summertime. It will be instant Sweet Summer Lovin' and Summer Madness will become our Feel Good Hit of the Summer. Of course, we'll run, laughing in the Summer Rain as Summer Lightning flashes. We'll fall into each other's arms and he'll tell me, "You Have the Summer in Your Smile. I hope this isn't just another Summer Illusion like I had Suddenly Last Summer."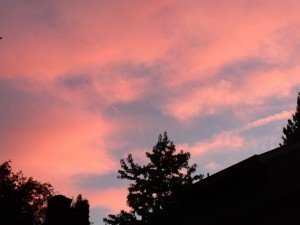 We'll spend our Summer Days and Endless Summer Nights enjoying Summer's Fiesta while wishing it was Always Summer. I shiver with anticipation as I picture us cruising Summer Roads in his red convertible while loving the Summer Side of Life. Then at the end of each day we'll watch the perfect Summer Sunset as we listen to a Song for a Summer Night.
I know our sweet Summer Voyage must come to end, but as The Green Leaves of Summer turn autumn orange and red, I'll wish again for The First Day of Summer as my Summer Holiday and the Summer Heat drift away. So as I say Farewell My Summer Love I'll hold my Summer Souvenirs close to my heart because I know I'll always remember my first Summer of Love.
In this fun, thrilling middle-grade/tween adventure 13-year-old Chase Tinker and his younger brother Andy learn the truth about their family's magical heritage from a grandfather they thought to be long dead. This grandfather soon invites them to come visit him in his gigantic, magical house on a remote island in Puget Sound – a house where every room has its own unique power.

When there, the boys also learn that their family has been battling a Dark Enemy for generations, always fighting to preserve the mysterious "Relic" that holds the key to all the Tinker magic. This terrifying enemy is bound and determined to get their hands on this powerful Relic, and the incredibly magical house. Chase can't believe their dad has been keeping so much from them. Now Chase must find a way to stop these evil beings, while at the same time seeking the truth about what has happened to his missing dad, unraveling even more secrets and lies, and not letting on that he has his own secret crush on the housekeeper's beautiful daughter.

Not only is this book filled with people characters, and a mischievous ferret, but the house itself is also an exciting, important character.
About the Author: Author of "The Chase Tinker Series" Malia loves reading, writing, dancing, sunsets, ladybugs, Seahawks football, playing video games on her iPad, watching TV, pizza and chocolate. She also has terrible motion sickness and hates onions. She's always wanted to have the ability to teleport and the power to move things with her mind. She lives in the Seattle area with her three wild and crazy ferrets.
Website ~ Facebook ~ Twitter
Buy the book at Amazon.