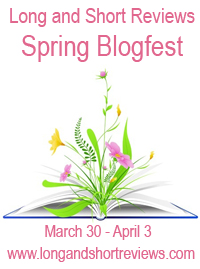 Win ebooks of Catherine's YA novels Dorianna & Ruby's Fireby commenting on this post. Also click on the banner to enter the rafflecopter to win a $25 Amazon/BN GC, one of four book packs, or one of four swag packs (US only on book and swag packs).
I love April because it's a month devoted to rebirth, the transition from dark, cold winter to sunny, fertile spring. As an author who writes YA and new adult novels, I'm hyperaware of this theme in all of its symbolic layers—that of blossoming, finding one's voice, transformation, and breaking through into new worlds. Dorianna, my YA twist on Dorian Gray has an anti-heroine who longs for her own voice and power. But in her desperate need, she makes a shadowy vow. Once she realizes what she's done, she doesn't know how to escape it. Thus, the big question of the novel is: Will Dorianna ever figure out how to push through the dirt and grow into the light?
For Dorianna, it's a hard road. Yet, this excerpt shows even when she's trapped in her dark vow she still exhibits extreme magical creativity during a performance:
Solar images flash behind me. My wavy hair is backlit by the sanctified halo of yellow pixels. From behind the curtains, Cole tosses me a golden ball. I keep it aloft by tapping it.

Amplify. Wilson's voice stokes me. He flits closer, a gypsy moth, drawn to my light. Then, I spot Lacey—double-crossing nymphomaniac—making a beeline for Ander.

"Amplify. Dazzle. Create!" I chant in a stern reminder. Shutting my eyes, I thrust back my head and stretch out my arms in an arc. Concentrating on forming energetic coils, I picture them pulsing at the speed of light from one hand to another. Push, heat, burn, howls the beast. I, too, release an animalistic moan as I coax my magic to a higher level. The crowd gasps. Why?

Opening my eyes, I see to my astonishment that I've conjured—yes, conjured out of thin air—an orb of light that wobbles above my palms. Sparks erupt from it as if a baby planet is being born, levitating and orbiting just over my arms.
I must truly love taking my characters through intense changes because Ruby in my YA futuristic thriller, Ruby's Fire, also goes through a baffling change she must unravel. Here's a hint of the mystery from the novel:
We hear the whirring of a low-lying hovercraft, as if it's landing on the roof of this cockeyed house. In a panic, I run toward the door. As I do, I catch my pants leg on a broken doorframe, and go flying, headfirst. My forearm cuts against a sharp edge of a metal scrap, buried in the sand. I brush myself off and spit out a mouthful of grit.

Outside, whatever hovercraft was overhead has zipped away. How is that possible, when it was so incredibly loud only a few seconds ago?

As Armonk and I exchange mystified glances, Blane's words when he told me about the time he saw that pearl blue hovercraft flit through my mind: when I didn't answer the guy's question, his ship disappeared into thin air.

My arm is smarting. I turn it over gingerly to survey the damage, and gasp. It's not bleeding red—rather some thin, greenish liquid. My insides freeze. "Armonk, I need to find that doctor now."

He rushes over. His pale, frightened expression tells me he agrees.
What perilous transformations do you take your characters through? Do they usually transmute from dark to light as spring blossoms from winter?
Internet followers, beauty, power. It all sounded good.

Until it transformed into a terrifying reality Dorianna couldn't stop

Dorianna is a dark twist for the Internet generation on A Picture of Dorian Gray. When her father is jailed, her mother ships lonely, plain Dorianna to her aunt's. There, Dorianna yearns to build a new identity, but the popular Lacey bullies her—mostly for getting attention from her ex, Ander.
Ander takes Dorianna to Coney Island where Wilson, a videographer, creates a stunning compilation of her. She dreams of being an online sensation, as she's never even had a birthday party, and vows she'd give anything to go viral. Wilson claims he's the Prince of Darkness and warns her the pledge has downsides. Dorianna thinks he's joking. She has no idea of the dire consequences.

About the Author:Catherine Stine's novels span the range from futuristic fantasy to paranormal to contemporary. Her YA futuristic thriller companion novels Fireseed One and Ruby's Fire are both indie award winners. Her paranormal-horror YA Dorianna won 2014 Best Horror Book in the Kindle Hub Awards. She also writes new adult fiction as Kitsy Clare. Her new adult Art of Love series includes Model Position and Private Internship. She thinks her love of dark fantasy came from her father reading Edgar Allen Poe to her when she was a child. Presently, she's at work on a paranormal historical set in 1932 about a witch.

Website | Blog | Facebook | Twitter

Buy the book at Amazon.