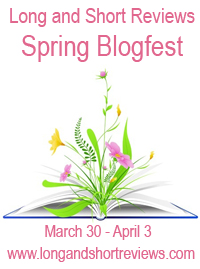 Win a copy of Lunaside, signed by the author. by commenting on this post. Also click on the banner to enter the rafflecopter to win a $25 Amazon/BN GC, one of four book packs, or one of four swag packs (US only on book and swag packs).
It might seem like summer camp has nothing to do with spring. Summer camp is about being sent away after school ends—in your parents' car, or a bus, or maybe your car if you're a counselor—to a magical place where there are trees and fake names and a lake. Maybe a beach if you're lucky.
But spring makes all the magic possible.
Spring is the time where campers dream about what their camp name will be this year; counselors plan what outside stuff they can smuggle into the camp for another summer; parents plan their vacations without children; and the camp staff figures out what new camp they can add at the last minute to pull in bored tourist parents who are staying near the camp.
(Popular choices include Fashion Camp, Survivor Camp, and CSI Camp—and yes, I have experienced all three personally).
Lunaside is a lesbian summer camp romance, because it's just as much about the summer camp in the story (also called Lunaside) as it is about Moira, the main character, and her awkward love triangle.
For Moira, the spring before her second year as art counselor at Lunaside isn't about figuring out smuggling stuff into camp or camp names or anything.
In fact, camp isn't really on her mind yet at all.
—
When Madeline called in April to ask me back to Lunaside, I bought a new sketchbook. It felt like the kind of thing a self-assured art counselor who is worth hiring back would do.
And I've been using it. Just…not to plan for camp.
But it's only the second-last week of May. There's still lots of time to plan. Besides, spring only really starts around now here on Trundle Island; I can't really be expected to pay attention to stuff like a job that I won't even be doing for another month.
I'm too busy sketching the waves down at the shore that no longer has ice on it and hanging out with Andrea, my girlfriend who won't let me draw her.
Mom says I'm so wrapped up in having a girlfriend that I don't care about my future, but I don't really see her point. Right now, Andrea and I are walking along the recently-opened touristy little boardwalk near Andrea's house and all I can think is how I'd love to draw this moment, if she'd let me.
Well, I would be thinking that if other people weren't looking at us like all they want is to tell Mom what an industrious camp counselor I'm turning out to be in the planning season.
I pull my hand away. "I'm sorry."
Andrea frowns. "It's okay. I understand."
"You shouldn't have to," I insist. "I'm just being weird. Everyone's cool with us here, I just—"
She raises an eyebrow. "Maybe, Moira. But are you?"
Not wanting to answer that question, I kiss her on the forehead, grab her hand, and start pulling her along to the gourmet ice cream stand along the boardwalk. "Hey Andrea! How about an ice cream date?"
"You're vegan!" she shouts, her short legs trotting along behind my considerably longer ones.
"But you're not!" I yell, as we reach the little ice cream stand. Its unpainted wood shingles make it look like some kind of repurposed fishing shanty.
The girl behind the counter stares at us blankly, as if she's seen this exact thing happen a hundred times today. "Hello, can I help you?"
I just stand there silently while Andrea catches up. When she does, she wraps her arm around my waist in a way that suggests she's not all that interested in ice cream right now.
"Hey," she breathes, looking up at me.
"Um, hi?" I gulp, knowing what's coming.
The ice cream stand girl doesn't look away as my tiny girlfriend pulls me down to her eye level and kisses me deeply for like a minute—until I pull away.
"Hey, maybe I should go work on camp stuff now," I say.
Andrea exhales loudly. "Maybe."
And then I just take off, running distractedly toward home. It's like a thirty-minute walk, but whatever. I'm fuelled by anxiety and guilt—I'm basically flying.
Moira Connell just wants to drink tea, draw pictures, and hang out with Andrea, her girlfriend. But that's before her mother accuses her of wanting to spend her time making out with girls, rather than planning which universities to court in senior year.

A job as an art counselor at Lunaside, the summer camp down the road from Moira's house, is supposed to help Moira prove she isn't procrastinating, and that she isn't 'girl-crazy' either. Then the eccentric owner of Lunaside ropes her into starring in the camp's new web series before she can say 'on-screen panic attack.' But it's exactly the kind of huge responsibility Moira's mother thinks Moira is allergic to, so she jumps in anyway.

Of course, the fact that Andrea is directing the web series, combined with Moira's sudden, mutual attraction to new counselor Millie, might not help her case. And the way her best friend keeps trying to set her up with Millie certainly isn't helping, well, anything.

And amidst all of this, she's still got an art camp to run. On her own. But how hard could that be?

One summer can change everything. Moira's hoping hers doesn't end in a worst-case-scenario disaster.
About the Author:J.L.'s two favorite things are summer camp and queer fiction, which is why she wrote a book that was both. She wasn't an art counselor like Moira, but she did teach little kids how to dance and how to stage scream. She misses those screaming classes the most.
Website | Blog | Twitter
Buy the book at the publisher.