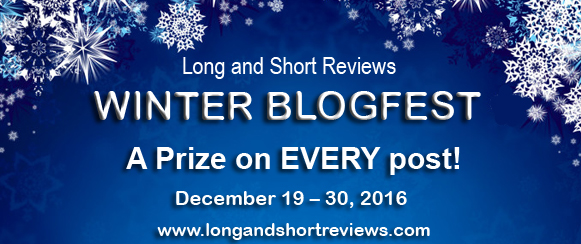 This post is part of Long and Short's Review Winter Blogfest. Leave a comment for a chance to win a prize package to one (1) winner. If winner is located US/CAN – a signed copy of Motley Education & swag. If winner is located abroad (International) – a free eCopy of Motley Education & signed swag. *Please include email in entry so I can get a physical mailing address from the winner..
As a young mother of four children I often found celebrations stressful. Now older, I'm able to see life's hidden gems in every blown out candle, over-cooked turkey, and sleepless night comforting a baby.
The True Gift of the Twelve Days of Christmas
by S.A. Larsen
On the first day of Christmas the season shouts at Mom, "Hurry and get shopping before everything is gone!!"
On the second day of Christmas the season shouts at Mom, "Bake those sweets and try not to eat them all."
On the third day of Christmas the season shouts at Mom, "Make ten trips down to the basement to get the decorations out…all by yourself."
On the fourth day of Christmas the season shouts at Mom, "Schedule an appointment and fight with the kids to take the annual family photo."
On the fifth day of Christmas the season shouts at Mom, "Buy Christmas cards and then go broke on stamps."
On the sixth day of Christmas the season shouts at Mom, "Race to the store at 5 am to get that toy you'll end up tripping…over in the dark."
On the seventh day of Christmas the season shouts at Mom, "Pick the slowest checkout line to get the real holiday experience."
On the eighth day of Christmas the season shouts at Mom, "Keep road-rage in check as many people forget how to drive during the Season.
On the ninth day of Christmas the season shouts at Mom, "Clean the house so all the relatives you never see can nosey…around your house."
On the tenth day of Christmas the season shouts at Mom, "Take that turkey out two days before, to defrost – unlike last year."
On the eleventh day of Christmas the season shouts at Mom, "Ask the husband to remind you that you love this time of year."
On the twelfth day of Christmas the season shouts at Mom, "Wrap the eight million gifts you swore you wouldn't…buy again this year."
Suddenly, it's quiet. Young parents fall exhausted into bed.
Christmas morning arrives to the touch of small hands on Mommy's face and to the sensation of little feet nudging Daddy from beneath the covers.
"Get up!" One child tugs the blankets off the young couple.
"Hurry!" another child yells, while a third child has already scurried downstairs.
There's jubilation, crinkled wrapping paper, and words of Wow and Yes! But mostly there's warmth and giggles and love of family filling the house. Wrapped in each other's arms, the young parents watch their children enjoy their efforts.
The Season is easily lost amidst the hustle of gift buying and the bustle of planning. Let us always keep in mind the reason we endure the twelve days. For it's not the presents or the food, and it's surely not the long waiting lines we torture ourselves with. This time of year is all about the experiences we're able to share together. Share them with a smile and humor because laughing is life-giving.
What better gift to give or receive then the simple joy of each other.
Forget having a lively after school social life, Ebony Charmed is fighting to keep the entire Afterlife alive.

Ebony's less-than-average spirit tracking abilities are ruining more than sixth grade at Motley Junior High: School for the Psychically & Celestially gifted. Her parents argue so much her dad moved out. And, even though he's scared of his own shadow and insists on bringing his slimy, legless lizard everywhere they go, Ebony wouldn't survive without her best friend, Fleishman.

When Ebony's Deadly Creatures & Relics' project goes missing, she learns her missing project is one of the keys to saving the spirit world. Now Ebony and Fleishman must battle beasts from Norse Mythology to retrieve her project before spirits are lost, the Well of Urd dries up, and Ebony loses all hope of reuniting her family. But someone lies in wait, and he has other plans…including creating a new world of spirits without them in it.
About the Author: S.A. Larsen is a writer, reader, and Maine-iac ice hockey fan, who has watched more hockey games than she could ever count. She loves books that unlock secret passageways and hidden worlds to inspire and challenge the heart. Her debut novel in her series for middle grade readers, Motley Education, was released October 10, 2016 by Leap Books Seek and her debut young adult novel, Marked Beauty, will be released March 28, 2017 by Ellysian Press. She's also the author of numerous short stories, community interest pieces found in local publications, and articles on young athletes written for Martial Arts Magazine. Her young adult steampunk story, "Time Spun Souls," can be found in Gears of Brass released by Curiosity Quills, 2014. Look for her story sequel, "Ethereal Coil," in Under A Brass Moon, released by Curiosity Quills, 2016. She's also a member of The Sweet Sixteens (@TheSweet16s), writing mentor for 1st Five Pages under Adventures in YA Publishing, and a co-host for the Thursday Twitter chat #mglitchat. When she's not chasing her characters with a fire giant or dragging them through the angst of young love, she can be found in the land of lobsters and snowy winters with her husband and four children (yes, they all play hockey), a playful pooch, and two kittens.
Website | Blog | Facebook | Twitter
Buy the book at Amazon, Amazon UK, Barnes and Noble, or IndieBound